STUDENT PARTICIPATION OPPORTUNITIES
CHOIR
Students in Years 4 & 5 participate in Choir as part of their learning curriculum. It is an option for Upper Primary students to also participate. We are fortunate to have the services of a local community member & parent, Peta Davis, to nurture our choir students, learning the Festival of Music repertoire during the year; culminating in the Murray Mallee Regional Choir Performance at the Murray Bridge Town Hall in Term 4.
SWIMMING
All Reception to Year 5 students participate in swimming lessons at the Murray Bridge Olympic Pool early in Term 1 each year, with tuition provided by qualified swim instructors. Year 6/7 students participate in Aquatics lessons at the Murray Bridge Aquatic Centre every second year, featuring a variety of skills including knee boarding, water-skiing, sailing and kayaking.
SAPSASA SPORTS
Numerous opportunities are available during the year for students to participate in a variety of sports across the SAPSASA portfolio.
Sports include:
Football
Netball
Tennis
Athletics
Cricket (boys/girls)
Soccer
Hockey
Softball
Basketball
Cross Country
Diving
Swimming
Track & Field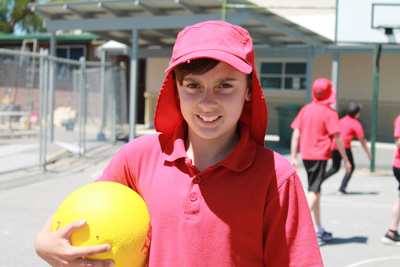 Opportunities exist for successful athletes to compete at State Championships in some of these sports.